http://www.ustream.tv/channel/adventures-n-3d-printing
Doing a comparison on a twisted vase , Cura vs Slic3r.
Slic3r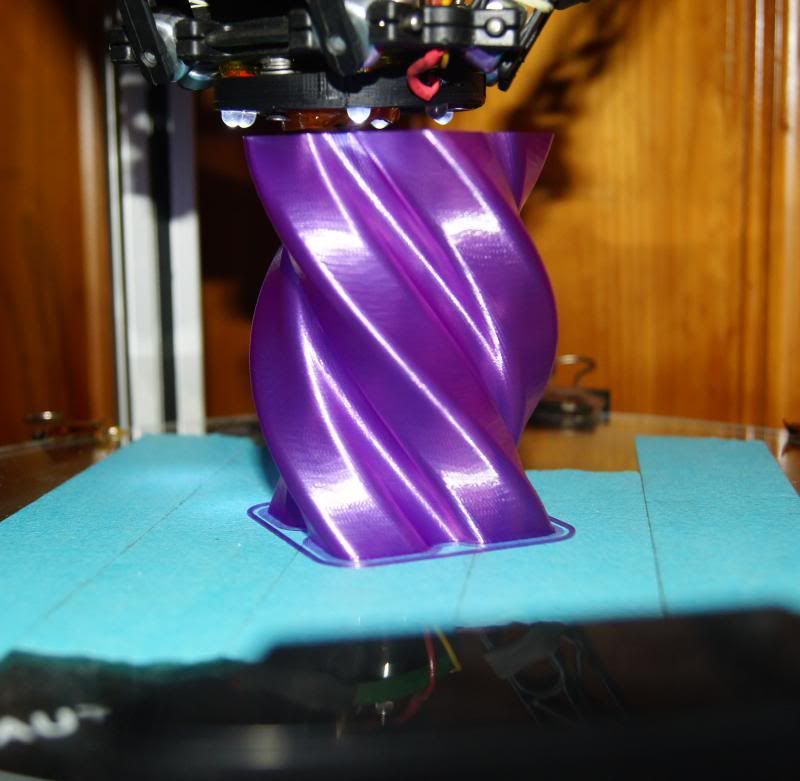 ---
And fail , due to my lack of knowledge with Ustreamtv , Dont try to mess with settings while streaming! Note to self.
---
Cool! To bad with the stream issues. When will you try again? Would love to see it in action.
---
---
---
---
Had to put a stop to it , the extruder was making a jumping noise , notice it was retracting with violance and though I help it through the problem it began to stop feeding. Thermal Creep im thinking. So im going to fix it , and feed in some of this ABS Florescent green looking stuff.
---
---
Nice, to bad i always forget checking the forum for streams. Always missing when it happens. hehe
---
I missed it too.. Although with 'live tonight' in the title, he should have something going every night...

---