...if you're a fan of the Supermarine Spitfire anyway.
I've been working with a warbird guy in Queensland recently and last night I printed an elevator bellcrank for him. The part is 330mm long, so I had to print it on end....
Finishing up, roughly 14 hours after it started. I sliced it with Kisslicer v1.1.0.14.
Completed: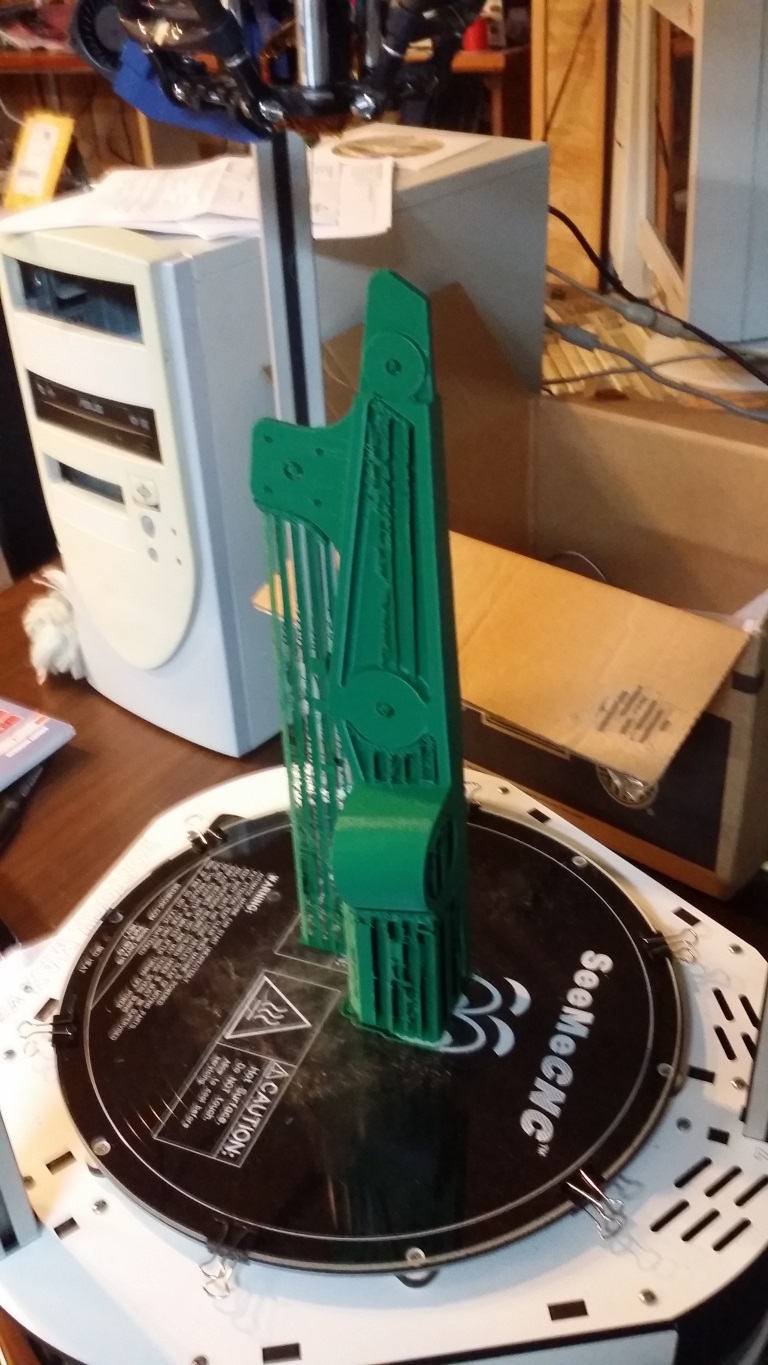 After removing the support material: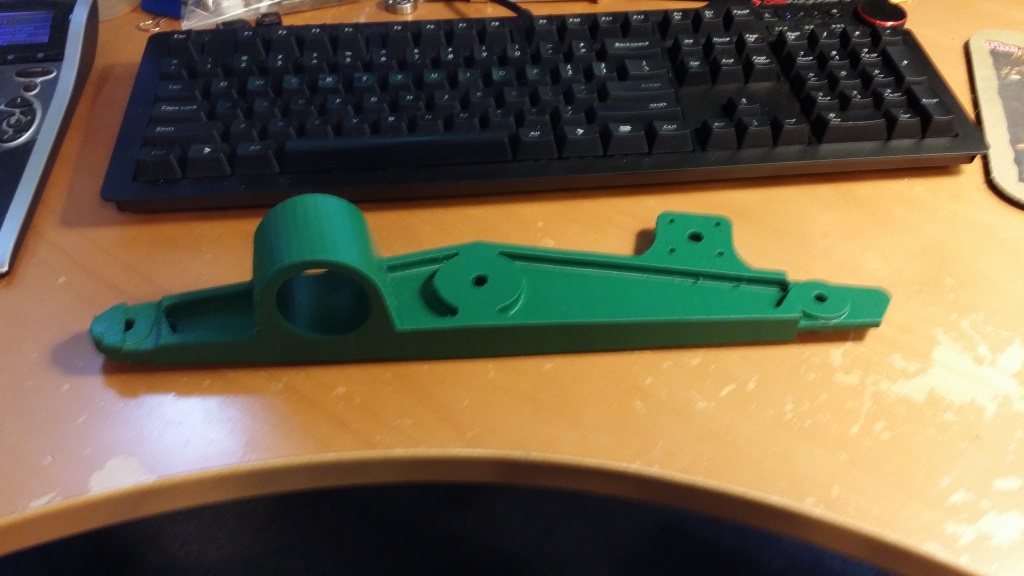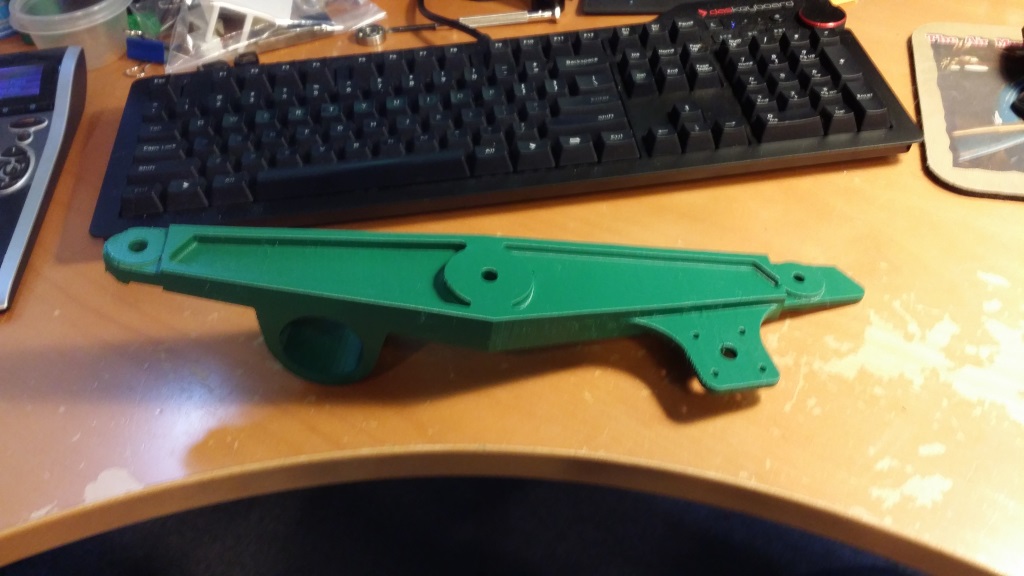 This part (or one exactly like it) will eventually make it's way to Australia where it'll be turned into a cast aluminum part and will end up on a Spitfire restoration for a museum.
Sorry for the potato quality of the pics. My DSLR is hiding in my shop at the moment.
Thanks for looking!
g.