So I just got my HBP installed so I can finally start playing with ABS. This is what I'm getting.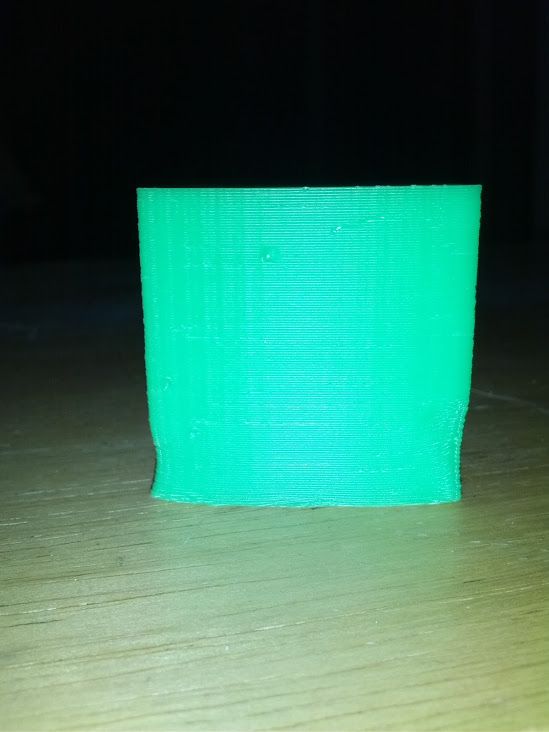 The bottom cm has some curl warp to it and then the rest of the print looks good. How do I combat the curl/warp. I'm printing on glass and I've tried both ABS juice and unscented aquanet hairspray to prime the glass. Both work very well at getting the center of the object to stick (I can't remove it until it cools), but the corners are still curling which is causing the hourglass shape at the start of my prints.
Bed temp was 80 and hotend was 230. I'm going to raise the bed temp closer to 100 and see what that gets me. Will slowing down the print help at all. It seems weird to me that I am not getting distortion/warping across the entire height of the print.